19th March 2021
|
|
0 Comment
Runcorn Wildcats Centre – Open For Registrations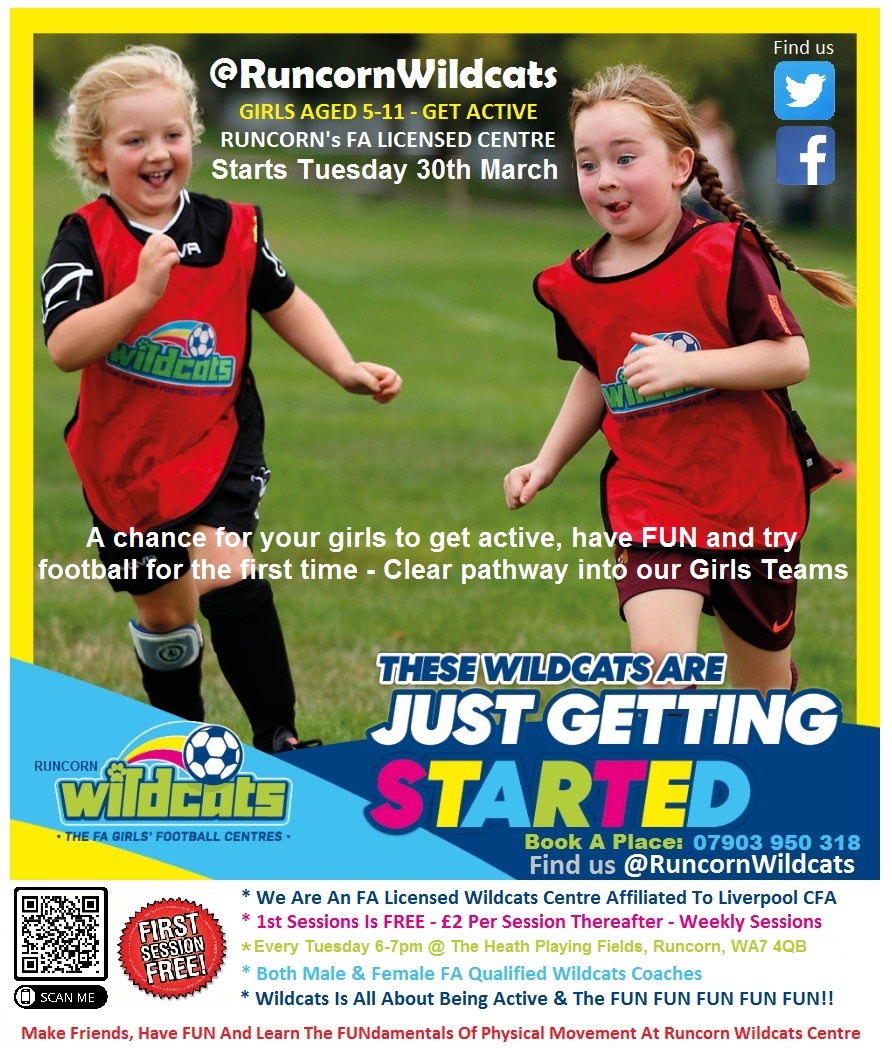 Registration is now open for parents / guardians to officially register their girls online to the Centre via the FA's Wildcats portal, this only needs to be done once and will create an online register for us to use for each session.
Sessions start Tuesday 30th March 6-7pm at the Heath Park playing fields.
Click REGISTER A PLACE AT RUNCORN WILDCATS CENTRE begin registration and follow the instructions to create an account to register your child for Runcorn Wildcats sessions
The registration portal will  close once the Centre has reached it's limit of participants, so please register ASAP.
Remember the 1st session is FREE!
If you have any questions drop us an email to RuncornWildcatsCentre@RSFC.co.uk or contact 07903950318.