2nd July 2020
|
|
0 Comment
Chairman's Welcome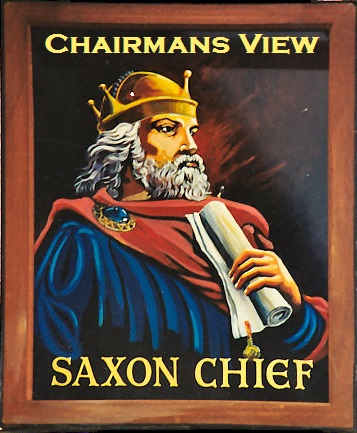 July 2020 – RSFC Chairman`s View.
Welcome all.
From its conception only one year ago, with just a single Girls team, Runcorn Saxons FC has started to build a reputation for approaching football in the right way. We have become an FA Charter Standard Club, an achievement in itself, competed in The Liverpool league, raised money for charities and are self-funding, alongside many social family functions, all made possible by the fantastic circle of parents who have supported the birth of the Club and throughout.
The great news is that our aim to build a renowned inclusive football club is really taking off.
To that end I would like to take the opportunity of welcoming some new teams to the Saxons family. So, a big hello to the parents & players of our September year 2, U7s boys squad who had their 1st session this week.   
Our new U8s boys who also started this week being led by coach Mark Nugent, our U9s boys who will be coached by Stu Ward and our year 7, U12 boys who will be guided and mentored by Jay Turner.
Mike Grogan, Paul Stinchcombe and Rob Taylor are working hard coaching our boys under 13 team, most parents will be familiar with these dedicated coaches and it is fantastic to have you all on board.
A warm welcome to the coaches, the parents and of course to the new boys.
So alongside the pioneering U14 girls' team "Saxon Cwens" lead by Stu Graham with our new experienced coach  Peter Bellfield, we approach the new season with excitement and with the satisfaction of growing the club with team that have bought into the family ethos of the Club.
Currently training is going ahead as we follow strict rules set out by the FA and government regarding Covid-19. Parents should have a copy of our safe practice and risk assessments. Please ask questions of your coach if you have any concerns. Planning for the new season is in hand so we can be ready for the green light, whenever that may be!
This is a great, friendly club lead by a dedicated committee, with no politics or motives other than  providing a safe, fun environment for children to get active, make new friends, make rewarding memories and driving the success of the club. We will welcome suggestions, ideas and a few more committee members from the new teams. Please see the website for details of new initiatives. Get to know each other, both from your own teams and from others. 
Let us enhance the Saxons brand and carry forward the excellent start that we have made.
Welcome to the new teams, welcome to the coaches and welcome parents I hope you enjoy your child's development both as a footballer and a person. 
Don't forget to share that we are recruiting players across most age groups Click Here for full list. 
#SaxonsAreComing
Yours in sport
John
John Carney
Chairman – Runcorn Saxons FC